Bond Payment
Trusted Content
Editorial Standards
Rosenblum Law is committed to delivering informative content of the highest quality. All content is subject to our rigorous editorial standards for relevance, accuracy, sourcing, and objectivity. Everything is fact-checked by an editor and reviewed for legal soundness by one of our practicing attorneys prior to being published.
Last updated
June 11, 2021
Author Bio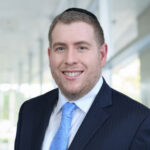 Adam H. Rosenblum
Adam H. Rosenblum is an experienced and skilled traffic violations and criminal defense attorney. Mr. Rosenblum provides expert and aggressive representation to those facing points on their drivers' licenses and the associated fines and surcharges.
Read Full Bio
News & Updates
Learn more about traffic tickets and criminal matters in New York and New Jersey.