A Brooklyn driver who was simply rubbing his ear was pulled over by a New York police officer and ticketed for talking on a cell phone.
According to the driver, his on-board camera kept him from getting an unjustified ticket.
The incident occurred earlier this past summer on busy Ocean Parkway in Midwood.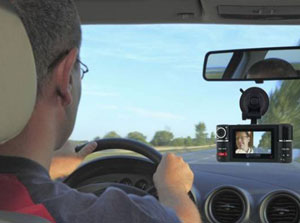 The driver—who asked to remain unidentified—had equipped his car with a two-way dash cam to have a record in case of an accident and, according to him, "because a lot of people are getting pulled over and getting tickets for things they haven't done." The driver reported this was precisely the case in his situation.
Apparently, he was not talking on his cell phone at all. In reality, he was simply scratching and tugging on his ear—all of which was caught on video.
Even after the driver told the officer that the whole thing was on video, the officer still did not believe him.
The driver explained, "He basically wanted to write a ticket, so I said come in the car, have a look."
After the officer actually saw the video, he let the motorist go.
The driver staunchly believes this video saved him from an unjustified NY traffic ticket.
Midwood residents say the NYPD has been very aggressive patrolling for distracted drivers. Some say New York police have been far too aggressive, including several limo drivers who claim they have been unfairly targeted and ticketed for cell phone violations.
If you recently received a New York traffic ticket, be sure to plead not guilty and fight your tickets. You should do everything you can to protect yourself from points, fines, and insurance hikes.
For a free consultation with an experienced New York traffic attorney, call Rosenblum Law today at 888-883-5529.